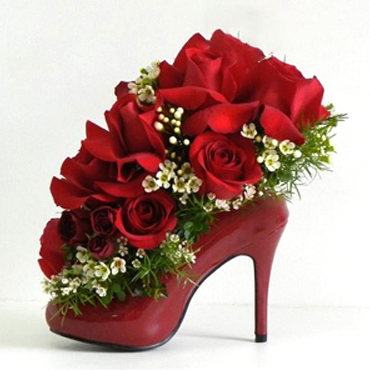 Description
Combine your style with this glamorous and fresh arrangement, celebrate the beauty of your days with a design that goes with your personality and sparkles elegance and good taste. Let this amazing flower arrangement speaks for you. Red roses and high heels will always be a good match.
Exclusive arrangement of roses on a red, glamorous heel shoe.
Approximately 20 x 25 cm.
THIS PRODUCT MUST BE ORDERED AT LEAST 1 WORKING DAY IN ADVANCE.
The image serves as a reference. The shoe and accessories can be modified maintaining the quality of the product.