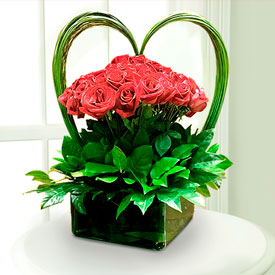 Description
This special floral design, full of beautiful Roses, will shine on your relationship. It's an ideal gift for creating a magical mood in that special moment, between you and your loved one.
Arrangement with roses presented in a glass base.
Approximately 50 x 40 cm.
Our products are colorful, vivid and fresh, designed by professional florists for every occasion. Images serve as a reference. Vases, accessories, flowers and colors can be modified maintaining the high quality we are known for.